On Oct 1, 2012 the federal Moving Ahead for Progress in the 21st Century (MAP-21) legislation came into effect, which among other things mandated that all Electronic Toll Collection (ETC) facilities on federally funded highway be interoperable by Oct 1, 2016. That would mean that someone from Maine could use their toll transponder in California. Or someone with a MNPass would no longer have to stop every 20 miles to throw change in a bucket on a road trip in Chicagoland. Or pay $73.42 for the privilege of driving a rental car from the Miami airport over the Miami area's cashless toll roads to Key West for a week. Here is the current (simplified) status of toll road interoperability in the US.
And the technology:
The Technology
There are hard-case, active (with a battery) transponders like Mn/Pass, and some of  these have some cool features like audible and visual feedback when a toll is paid, and some would even show how much was paid and your account balance. But the trend is towards simple, passive stickers that are maintenance free and much less expensive. Some of the new hard-cased units, like the SunPass portable, are just the stickers enclosed in a movable case.
There are two major players in the market. Kapsch Trafficom (formerly part of Mark IV industries) makes active transponders for the purple block. TransCore (fomerly known as Amech)  makes active transponders (that have since been phased out by all the users except Louisiana), and now makes the 6B (often branded as eGo, SeGo, etc.) and 6C sticker tags (which they've been trying to promote as a new national standard).
Of course with all these technologies, no one actually expects the deadline to be met. For the most part states using the same technology just need to physically link the computer systems, but there are much deeper issues.
Notes on Individual Areas:
The Northeast: The purple E-ZPass system started in the New York / New Jersey/ Pennsylvania, where seven different agencies with toll facilities decided making motorists drive around with up to seven different transponders was a dumb idea. Over time neighboring states have either discarded their own technology and adopted it (Maine), implemented it from scratch (Indiana), or independently chose Mark IV / Kapsch Trafficom equipment (the protocol is called IAG, for Inter-Agency Group) and then linked up their compatible systems later (Illinois).
The equipment is dated and expensive, which prevented it from becoming the national standard as other isolated states chose newer or cheaper options. Almost all of this area has single mode readers that cannot read any other technology. Illinois has it's own branding and Maryland doesn't use a brand, but the systems are identical and interoperable.
North Carolina uniquely has issued transponders that can be read by either Kapsch Trafficom or TransCore 6B readers, and has tri-mode readers that will also read 6C. The default is to issue customers 6B stickers unless they want to be able to use them on the E-ZPass network, in which case they pay extra for the dual mode version.

South Carolina has always used Mark IV / Kapsch Trafficom equipment, but has never linked their system to the E-ZPass block. There are two toll roads- the Southern Connector (a belt-line halfway around Greenville) and the Cross Island Parkway (a shortcut to the far end of Hilton Head Island). Recently the Southern Connector has started issuing 6B sticker tags as standard, and those that want to use it on the Cross Island Parkway have to pay extra for hard-cased transponders.
The Southern States: Florida, Louisiana, Texas, Oklahoma, and Kansas all previously used TransCore active transponders. All but Louisiana have moved to 6B stickers. Some agencies using the stickers have signed agreements, and some haven't (it's never been a priority for Houston say, to sign with Kansas or Florida). So it is a matter of housekeeping to get everyone interoperable.
Florida installed tri-mode readers so they could accept their old and new systems as well as Georgia's. The old phaseout is almost complete, and that channel will be reprogrammed to accept E-ZPass soon.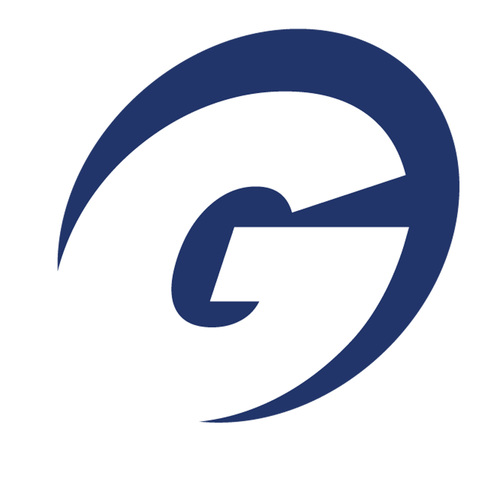 Alabama: Stretching the definition of "Electronic Toll Collection", the Alabama Freedom Pass is a prepaid RFID debit card you stick out your window next to the reader. Obviously this is mutually incompatible with everyone else, and all of Alabama's toll roads are private, meaning not covered by the mandate.
California uses an old standard called Title 21 under the FasTrak branding. Colorado is the only state that ever used it, and doesn't anymore. TransCore has recently taken over management of some of California's toll roads, so I expect they'll move to implement their own equipment.
Minnesota uses a equipment from an Israeli company called Telematics Wireless. Like California and Louisiana, these can be physically read by no other state, and in turn Minnesota cannot read transponders from any other state. I contacted Mn/DOT and my take on their response was  "We'll be ready if the feds make us, but we'd rather get some guidance (and funding) if it can wait".
Mn/DOT does not photograph license plates, a workaround some other states may apply. Notably quad mode readers have come out, including one made by 3M, so Mn/DOT could install them to accept Telematics, Kapsch Trafficom, Transcore 6B and Transcore 6C. This doesn't solve the problem for the time being with compatibility with California and Louisiana. But both those I expect will move to one of TransCore's current technologies. Another option for Minnesota is a tri-mode reader with an orderly phaseout of existing transponders to one of the de-facto standards;  Mn/DOT is not happy with the supply problems they've had with Telematics, so it will be interesting to see how the things develop.